Discover Explora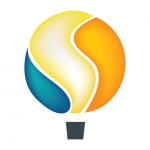 Explora — Try this easy-to-use database of articles from hundreds of different academic journals, popular magazines, reference works, primary source documents, and news videos, including the Journal of the American Medical Association, Foreign Affairs, Time, People, Consumer Reports and so much more! It's a great place to start whether you're a student working on a research paper, a reader looking for more information about your favorite author, a parent looking for more information on children's health, or someone who wants to get a level and depth of information beyond what you can find via Google.
Explora Special Editions
In addition to the basic Explora site, there are special editions with content appropriate for teachers and for students in elementary, middle and high school students.
This is a licensed resource which you can use in a NOBLE library or from home using your library card information to log in.