It's very easy to post a link to an OverDrive book to your library's Facebook page. This is an especially good thing to do with the Always Available titles that never have holds!
Just go to the title in our OverDrive collection, and click on the Facebook share link: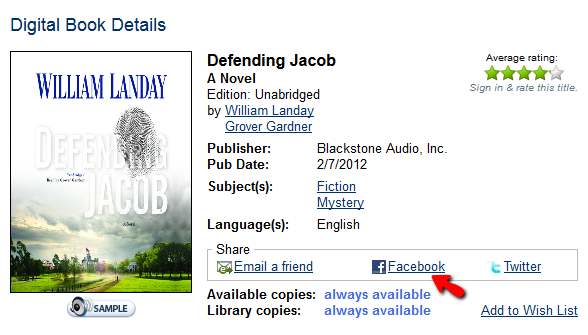 This will set up a post for you. Next to the word Share and the little flag, there's a dropdown that lets you decide whether to post to your personal timeline or your library page or any other pages that you maintain using your personal account. Set this to post to you library page. Then add a message if you like. You could also edit the title or description if you needed to, but with OverDrive titles you generally don't.
(This is confusing because at one time these Share buttons on other sites could only be used to post to a personal profile, and not a Facebook page.)
Click Post.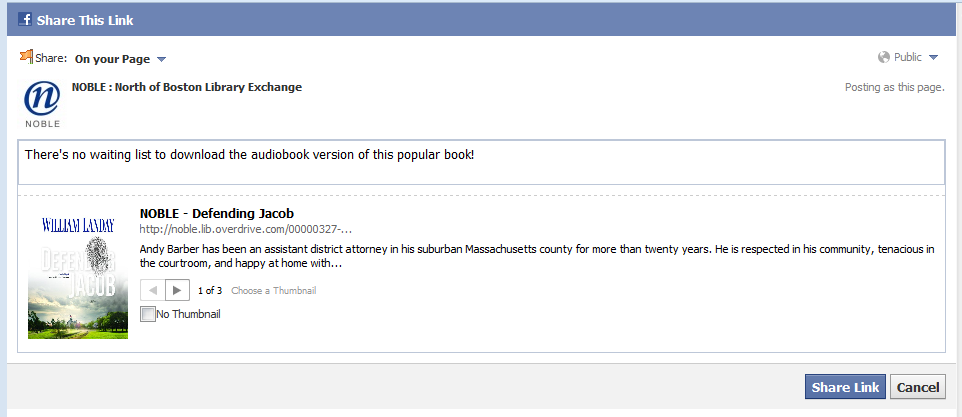 Here's what the finished post will look like on your Facebook page: