Category Archives:
Statistics
[This is a page of links for a 30 minute session on Data that I'm doing tomorrow.]
Data Trends: Structured, Visual, Interactive
Data and Tools
Your Own Statistics
Sample Motion Chart from Google Spreadsheets
The NCES Kids' Zone website has a simple but powerful tool called Create A Graph that makes it easy to create makes several different kinds of graphs and charts, with lots of options for effects, colors and file formats including PDF, JPG, SVG and more. There are several samples here to play around with so that you can see how different the same data looks presented in different formats. You enter your data in a simple web form, choose a design, preview, save and download. You don't need to register to use the site, and if you bookmark or e-mail yourself a link to your graph, you can come back and edit it any time within the next 30 days.
As part of Kids' Zone, this tool is aimed at students, but it's a handy tool for anyone who needs to make a chart or graph with a small set of data. (If only it could import delimited data from Excel and other sources!)
Create A Graph Screenshot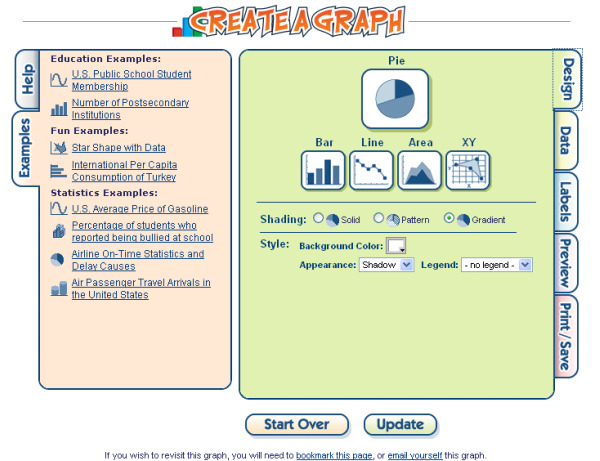 Sample Pie Chart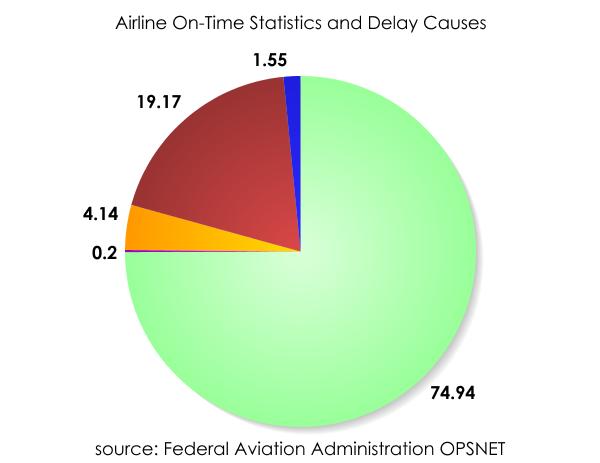 Sample Graph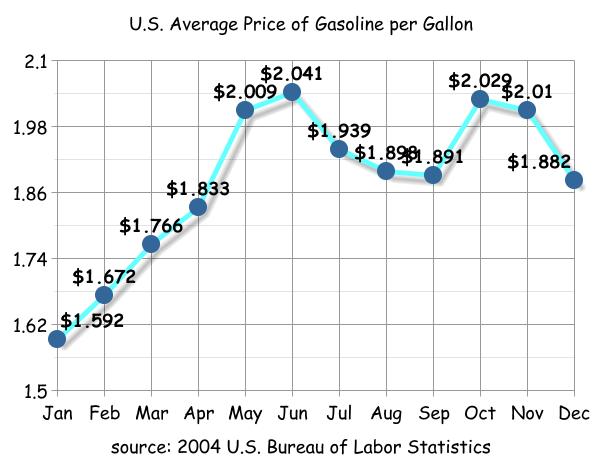 Flickr just announced a great new statistics feature which can really help you understand which of your photographs are getting viewed, and how people are finding them, which can help you evaluate your library's use Flickr, and help you use it more effectively.
(more…)